How to choose your shirt colors?
Our face should be the focal point of any outfit, and shirt colors help to guide viewers eyes to our face.
The two main color techniques are as follows:
The relationship between your complexion and an outfits level of contrast. The colors of any ensemble should correspond the same degree of contrast of ones skin and hair tones, a persons two primary color signposts.
The second is to highlight the face by repeating one or more of its colors worn below.
Level of Contrast
The rainbow of men's complexions encompass a great number of shadings, it can be widely categorized into two formats, contrast and muted. If your hair is dark, and your skin light, you are a contrast. If your hair and skin tone is similar, your complexion is considered muted.
Since relatively few men have much knowledge in this area, if you can just have a basic understanding of contrast, you are well ahead of the pack.
A man's complexion, hair color, and eye color are the key indicators he should use when selecting the color of a fabric which will cover his body.
Unfortunately, most men make their shirt colors decision based on what they have worn in the past, what colors are readily available, and the ever-changing winds of fashion.
The result is what you see today, a sea of solid white and blue shirts. The two most important factors in selecting shirt color are a man's skin tone and hair color.
High Contrast Men
Put simply, these are men whose hair color is a stark contrast to their skin tone; black hair with white skin is a perfect example. Most asians with black hair are high contrast men.
For high contrast men, the key to looking good is to be able to mimic this color difference in their clothing with the contrast in their facial zone.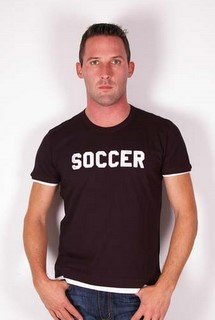 High contrast western man


High contrast asian man


Types of Clothes To Wear
Learning shirt colours management can produce immediate dividends.
For example, a high contrast Asian man shopping for a shirt or suit. Armed with the knowledge that bright colors invigorates his facial tones, he looks for bright shirts and dark suits, and stays away from flesh color fabrics. In this manner, he saves time and is rewarded with a superior purchase.
A dark navy suit with a white shirt and a charcoal suit with an ice blue shirt are two combinations that compliment high contrast men.
High contrast men are always complimented by strong ties that stand out from the shirt.
I didn't know techniques like contrast and colors until I started this website. But thankfully I have always enjoyed bright shirts, so it brings comfort that I am wearing something suitable.
If you see the photo below of me, I'm a high contrast. In fact, most Asians are contrast complexions due to their dark hair.
Myself in a costume shop buying an axe for a play. Note the bright contrasting collar linings. As I am considered a contrast complexion, these bright shirt colors enliven my face natural vitality.


Low Contrast Men
As the name suggests, these are men with a muted appearance. Light hair and light skin is the most common variant, but men with red hair, bald men, and men with little hair also fall into this category.
The strengths of these men are the exact opposite of the high contrast men above. Low contrast men should seek a monochromatic look, as that a strong contrasting outfit will easily overpower their muted tones.
Remember the purpose of a frame (your clothing) is to enhance the picture (your face). In general, low contrast men fair well with dark blues and earth tone dress shirts combined with dark suits.
When wearing light gray or tan suits, the low contrast gentlemen needs to stay with lighter colored shirts and earth tones; white is permissible here if the suit is light enough to avoid a stark contrast.
Be careful in your choice of tie, if the neck-wear stands out too much it can draw attention from your face to your chest and stomach.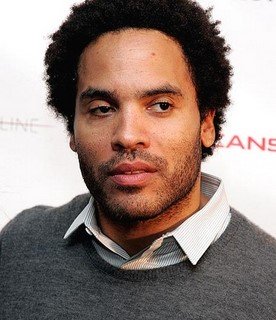 A low contrast black man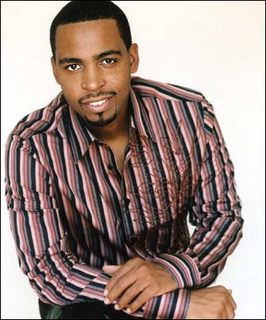 Another low contrast black man


Low contrast western man


Highlighting The Face
The second technique enhances the face by repeating one or more colors that surrounds it.
Highlight your ruddy red face by wearing a necktie in the same hue.
Eye color is a wild-card factor; in the cases where eye color strongly contrasts a man's complexion and hair color, it can be used to introduce colors that would otherwise have not compliment an individual.
Tanned and bronzed skin are also great accessories to experiment with. Play up such colorations by keeping them to apparel in close proximity, such as a scarf, necktie or sport shirt. Bronzed hues increases the level of contrast too, so step up the contrast of clothing colors too.
The Role of Seasons
It should be mentioned that although your natural colors are the dominant factors in determining what color clothing you should wear, they are not the only things you should pay attention to.
A dandy also gives attention to the seasons, paying heed to the effect the colors around him have on the ensemble he has put together. The dark suit and dark colored shirt you decide to wear may look magnificent on you, but at a summer wedding you'll find yourself not only hot under the collar but sticking out like a sore thumb.
Let's take a quick look at the seasons and the shades of color they invoke.
Spring
The season of re-birth, it's here that shirt colors like pinks, lavenders, and lighter shades of blue appear.
Lighter weight fabrics are dusted off from their winter sleep, and a man would speak well of himself to wear multi-colored checks and stripes that compliment him.
Suitable fabrics and colors to wear in springtime
Complicated looking fabric


End on End broadcloth with fancy bond street stripe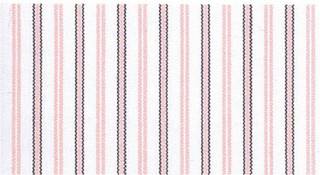 Fancy pink stripes


Olive mini check poplin


Pink chambray graph check


Two tone blue checkerboard


Summer
A time when light and bold shirt colors dominate the scene. Gold striped shirts, red checks, and of course a wide variety of blue solids and patterns should grace the wardrobe of the well dressed man. 100% cottons, linens, and silks are popular fabric choices because of their wicking qualities.
Fall
Earth Tones and heavier fabrics begin to make their appearance. Clothing tends to take on a somber appearance with the onset of cooler weather, and now with the weather getting cooler is a good time to wear blends. Their heat retention qualities are good on an cold evening you are caught without an overcoat.
Winter
Dark colors and heavy fabric such as flannels make their appearance. You can enliven your wardrobe a bit with a pink or maize oxford, but winter is the season you want to get your money's worth from the fabrics designed to keep you warm. Forest green and brown tones are a stable during this season.
In Conclusion...
It's important to remember that confidence in ones appearance is vital to looking great.
When people look at you a tad longer than usual, you need to have the confidence in your outfit and shirt colors combination to know that it's because you look that good (as opposed to looking that bad!). Our advice is to have the courage to know yourself, and from that knowledge choose the shirt colors that best compliments you as an individual.